PASTEURIZED TO PROVIDE A 6 MONTH SHELF-LIFE WHEN STORED AT ROOM TEMPERATURE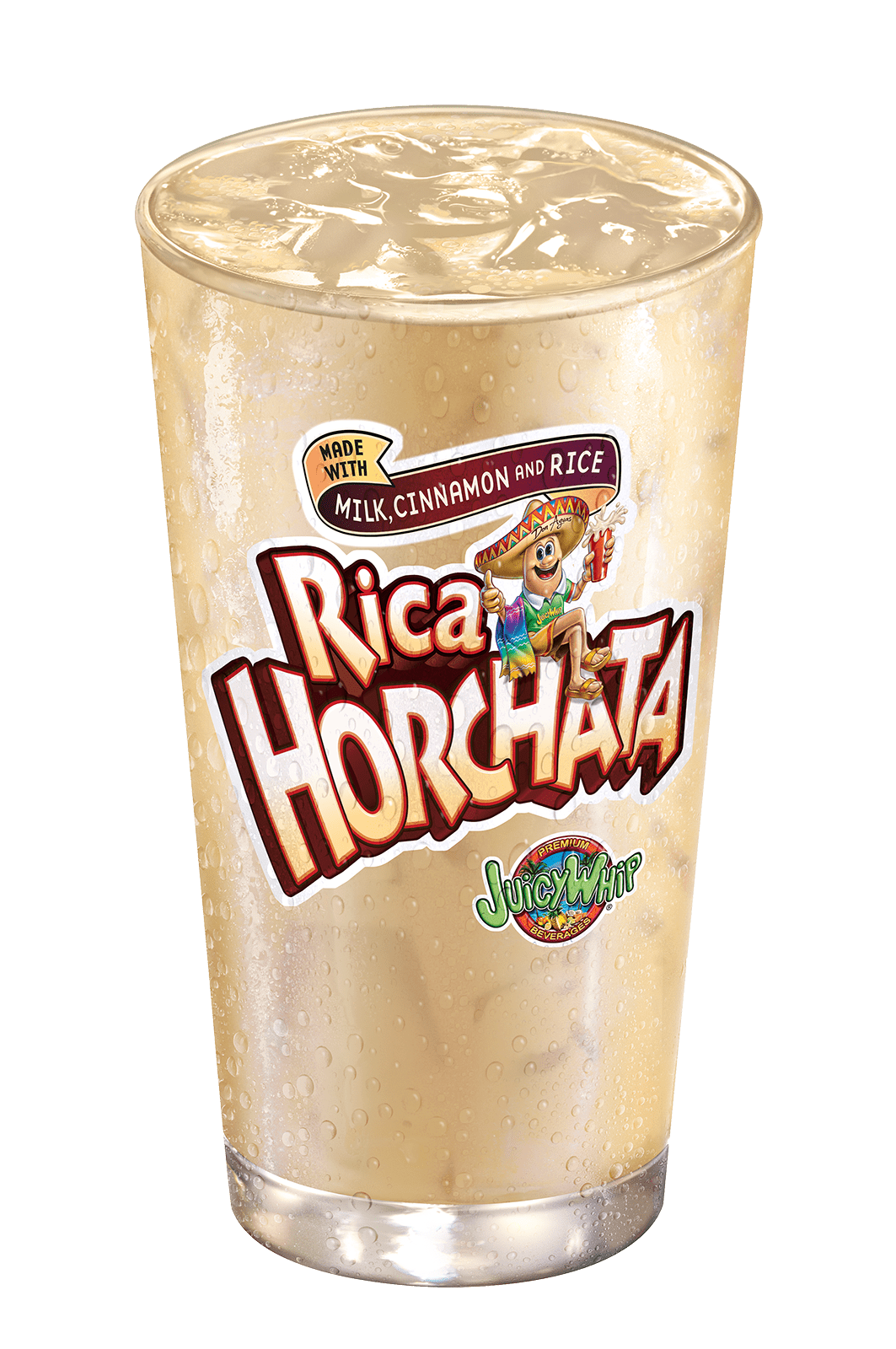 Rica Horchata
Cinnamon spice, non-dairy creamer, rice flour, and a delicious vanilla flavor blended to create a sweet & creamy delight.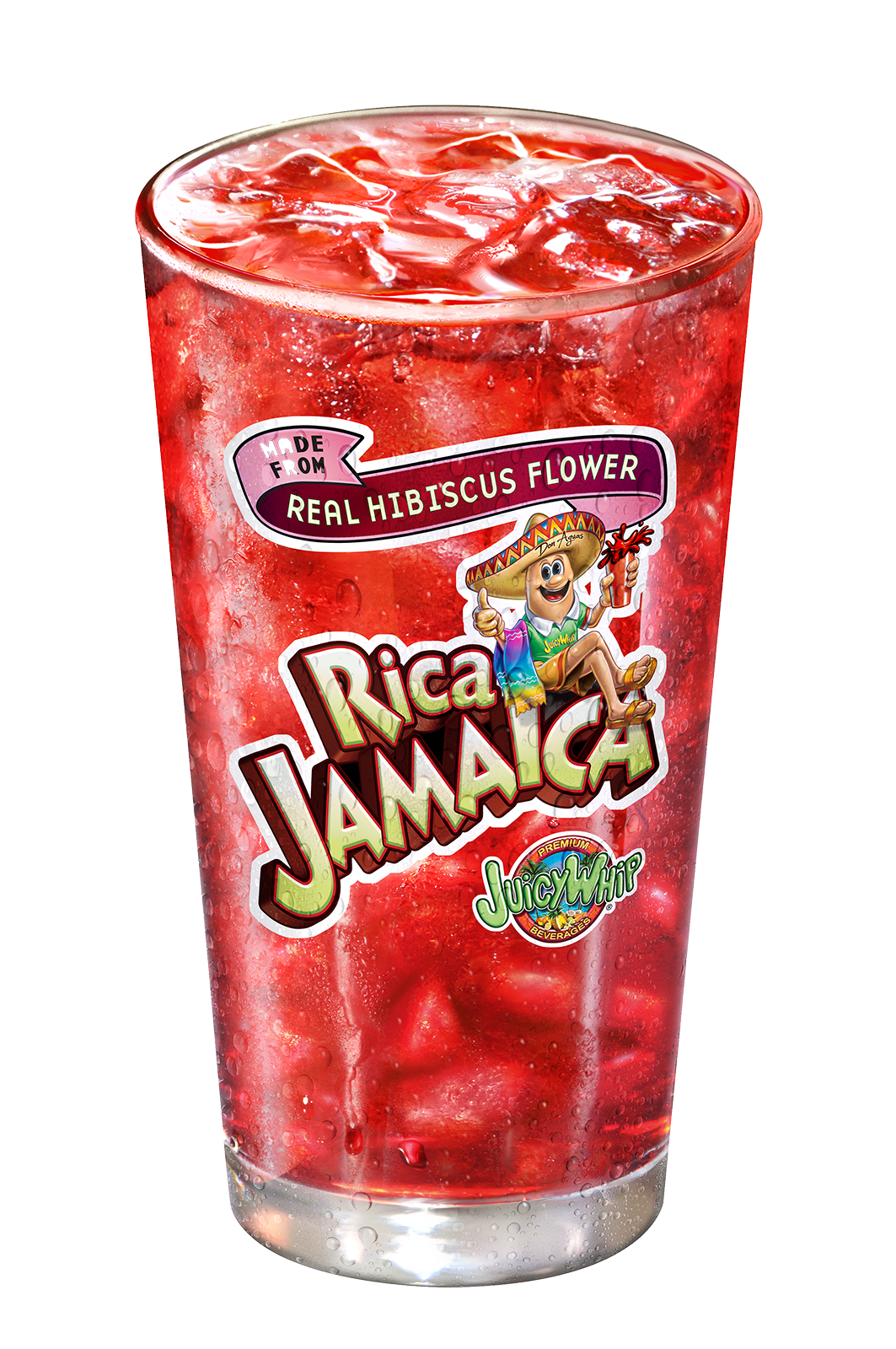 Rica Jamaica
Hibiscus flower is boiled and strained then blended with natural sweeteners to create a sweet & tart thirst quenching drink.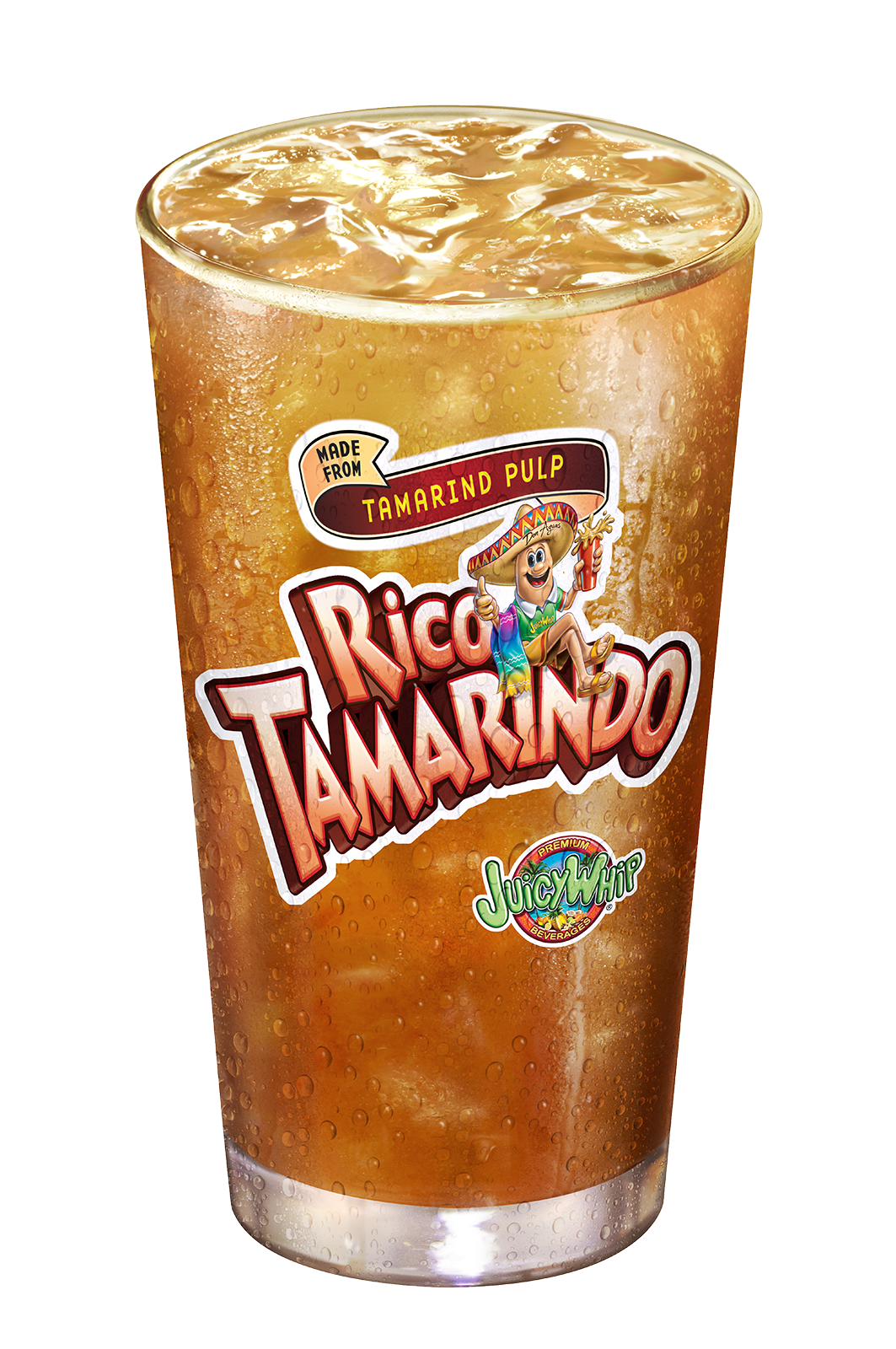 Rico Tamarindo
Real Tamarind pulp is extracted from the fruit to produce a mouth watering, tangy flavor that is naturally rich in vitamin C.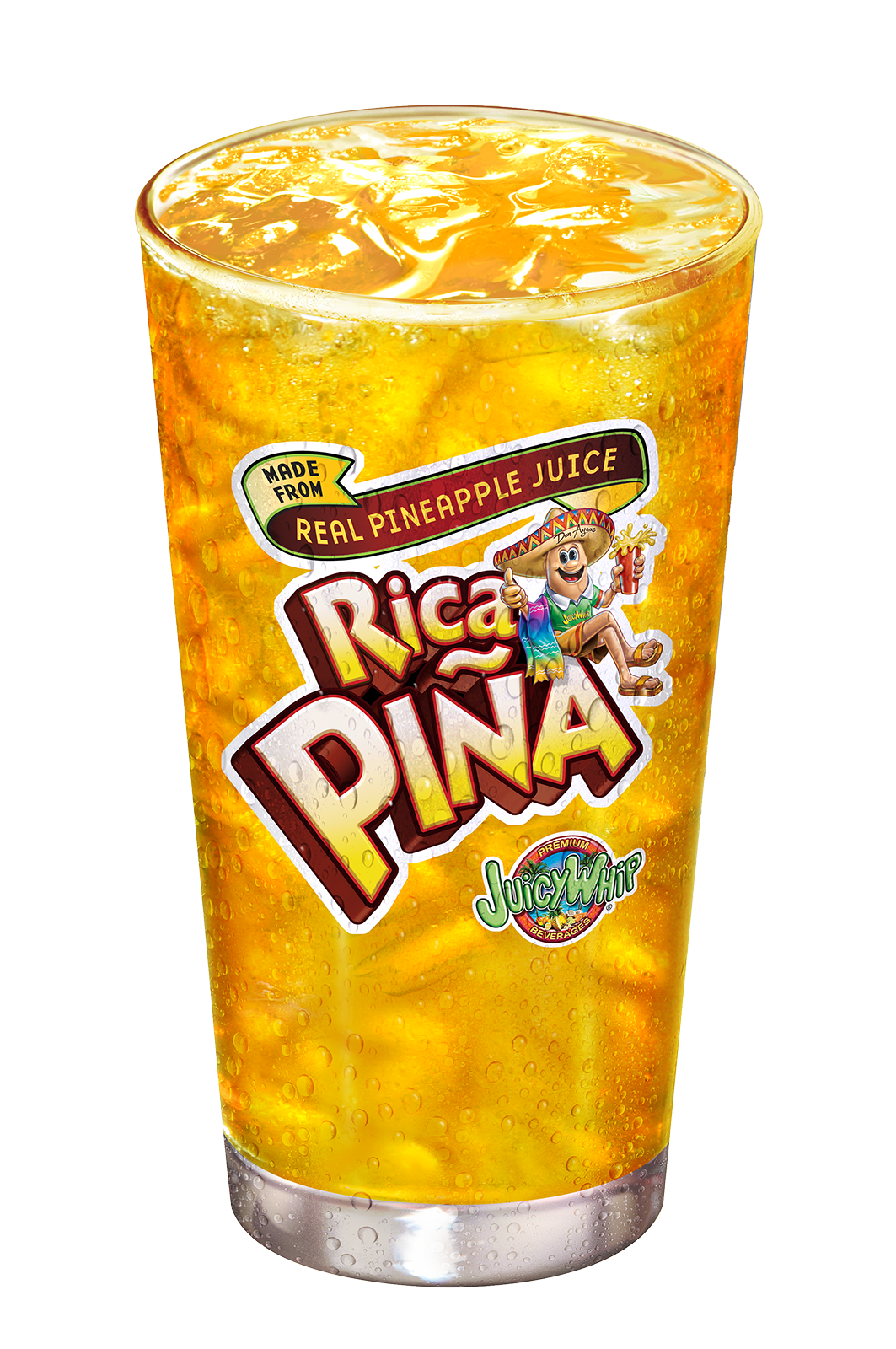 Rica Pina
Named by the Spanish for its pine cone appearance and juicy interior, this tropical fruit drink has a delectable and refreshing flavor.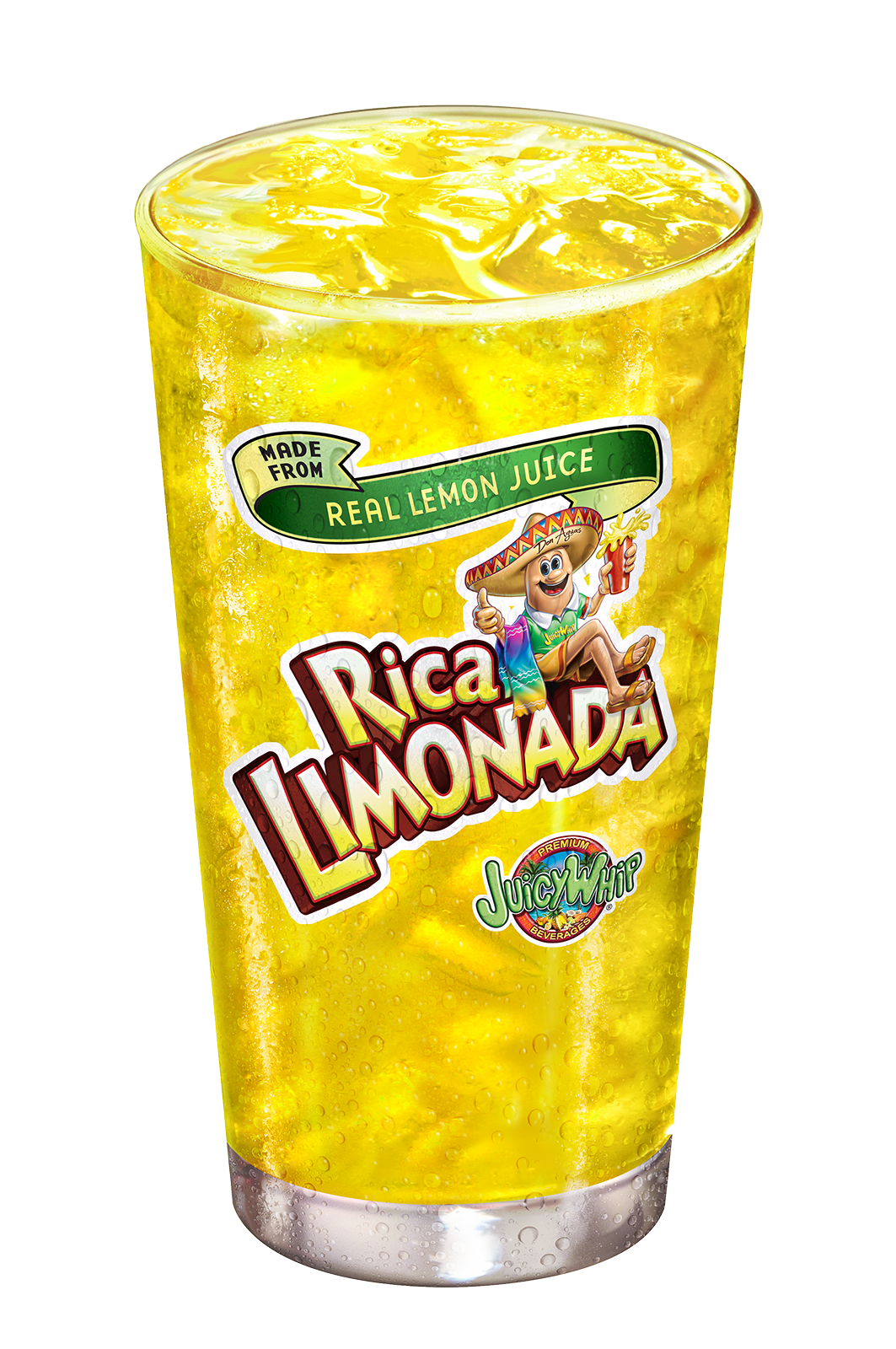 Rica Limonada
Our most thirst quenching beverage with an authentic "fresh squeezed" flavor made with real lemon juice concentrate and natural flavor enhancers.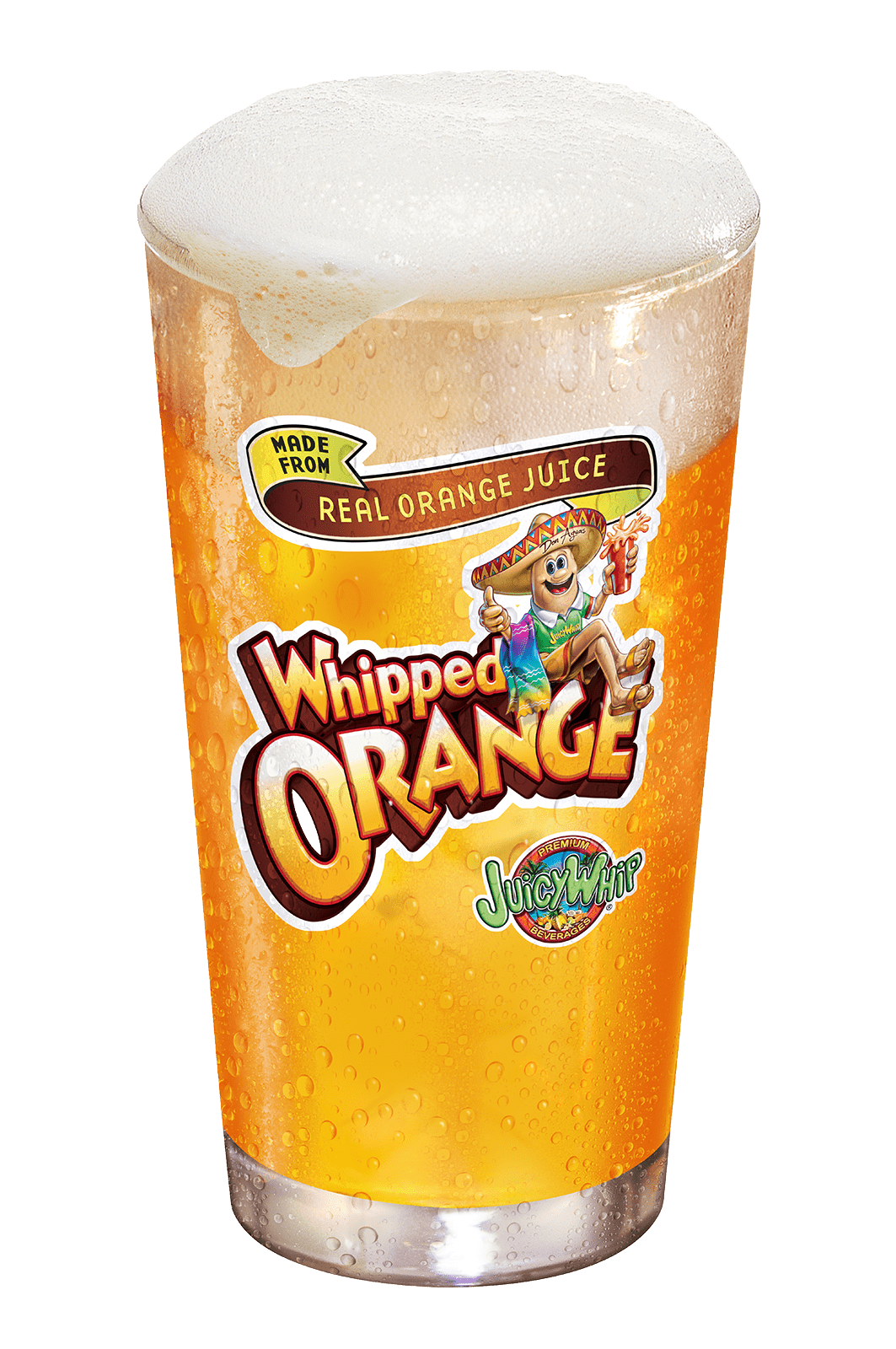 Whipped Orange
A full-bodied, delicate blend of juicy Valencia oranges, egg whites, and non-dairy creamer create this refreshingly fruity & frothy delight.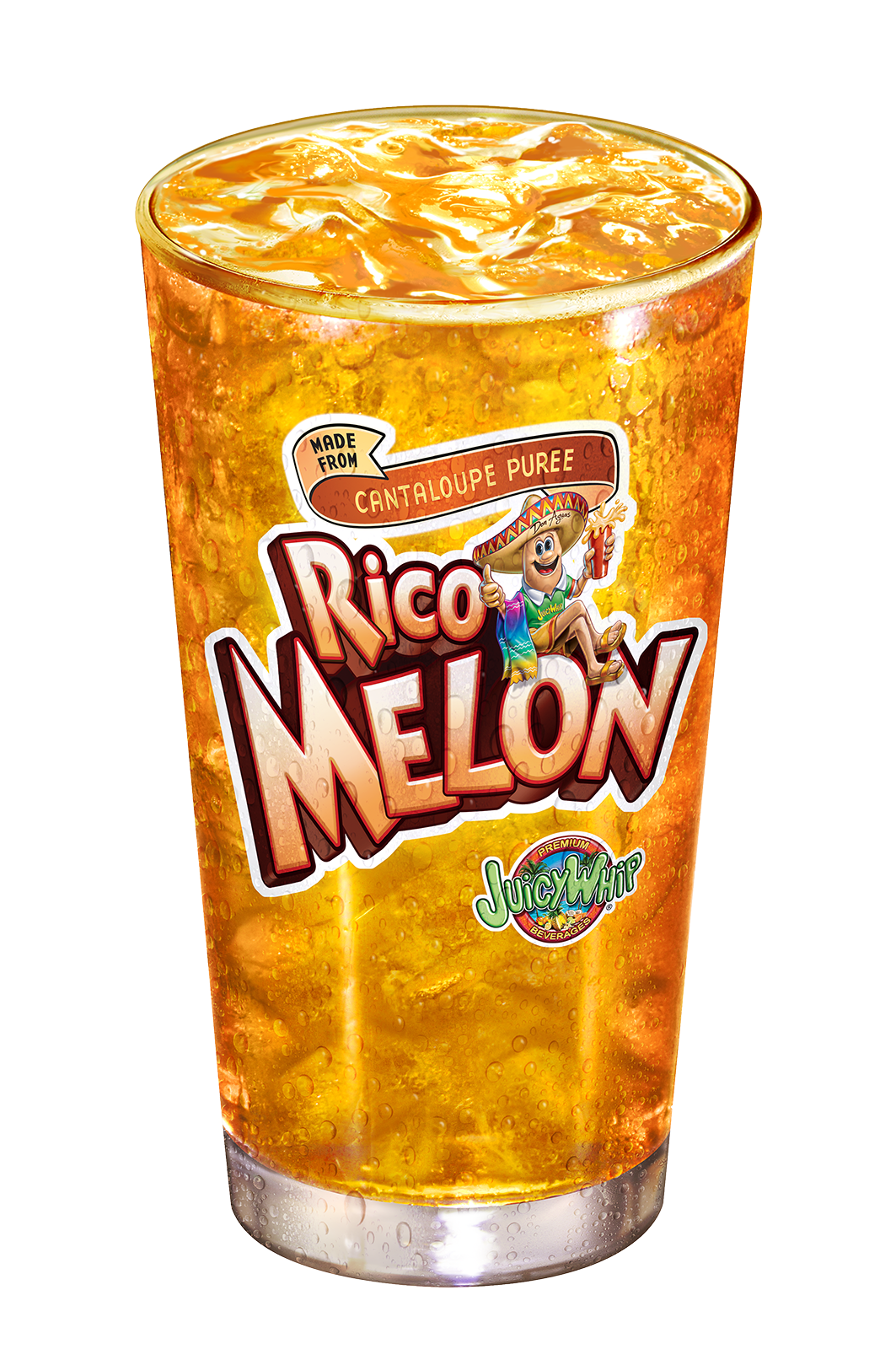 Rico Melon
Encompasses an aromatic fragrance in combination with a refreshingly delightful taste. A true cantaloupe flavor that is second to none! One of our fastest growing beverages.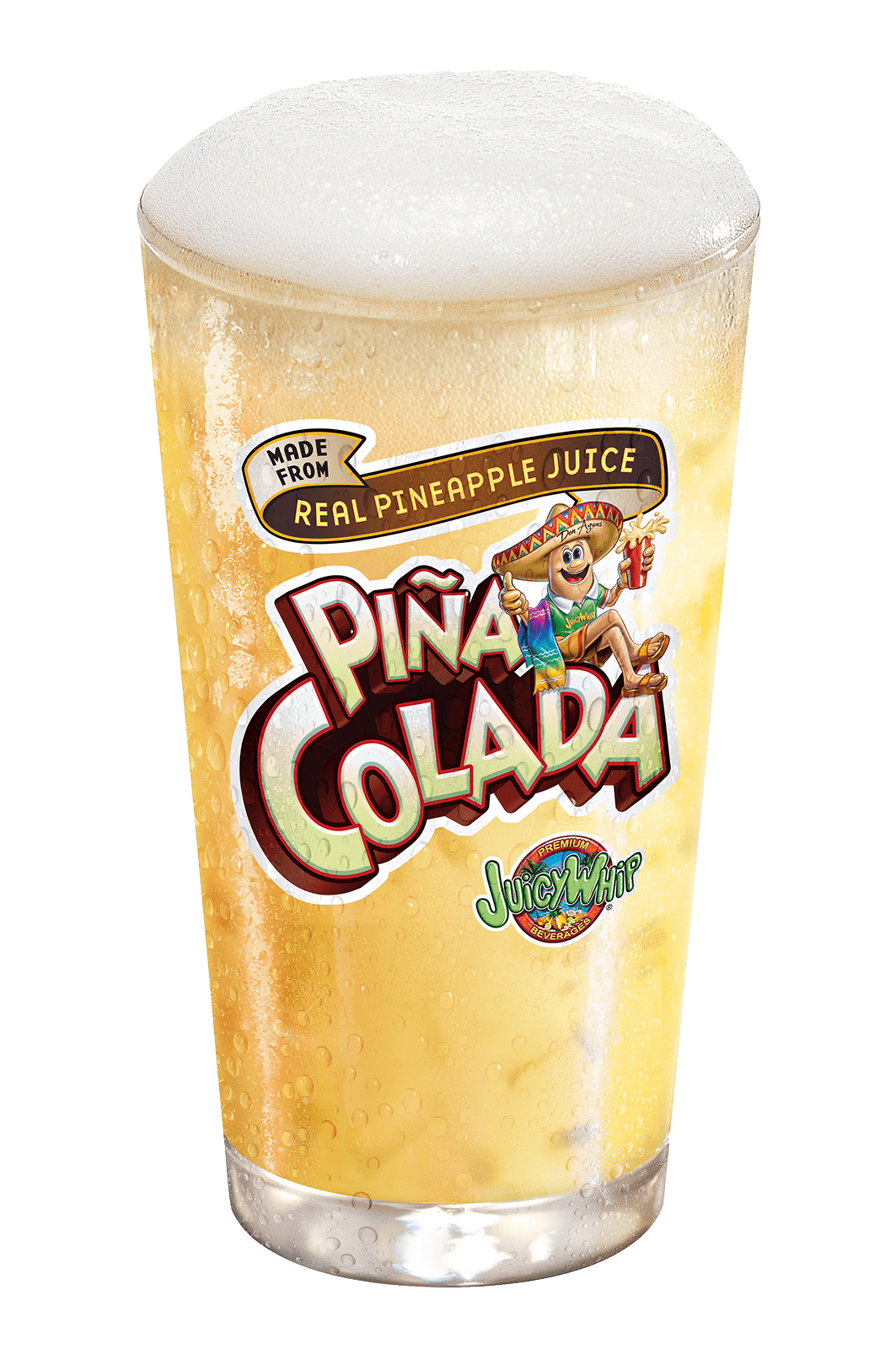 Pina Colada
Combining the naturally sweet pineapple juicy with a delicious tropical coconut flavoring, blended with egg whites and non-dairy creamer to produce a creamy, succulently sweet sensation.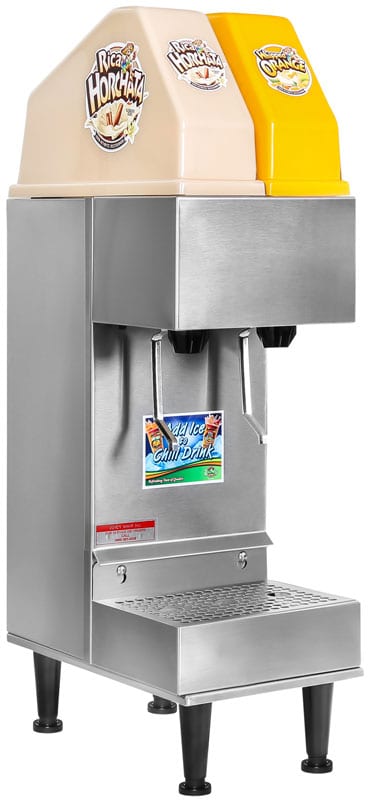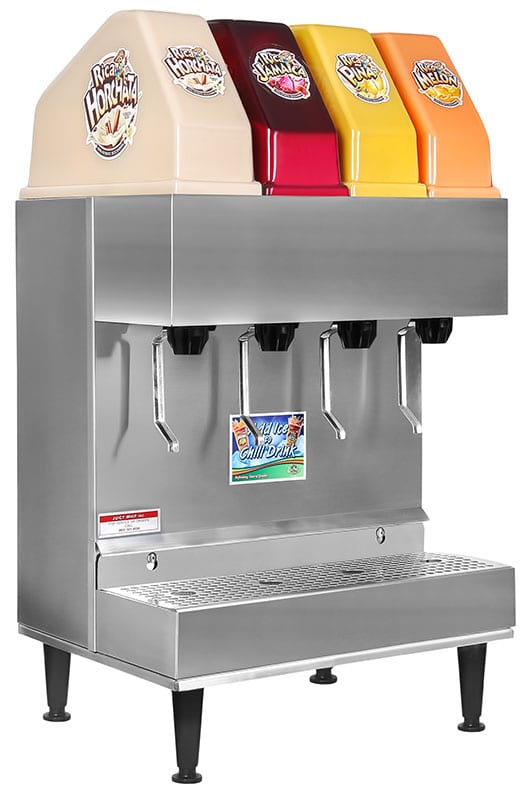 Simulated Bubbler System 3 Gallon Bag in Box
Model
Width
Depth
Height
MTM10 ONE FLAVOR
4 1/2″
13 1/4″
26″
MTM20 TWO FLAVOR
8 3/4″
13 1/4″
26″
MTM30 THREE FLAVOR
13″
13 1/4″
26″
MTM40 FOUR FLAVOR
17 1/4″
13 1/4″
26″
MTM50 FIVE FLAVOR
21 1/4″
13 1/4″
26″
MTM60 SIX FLAVOR
25 1/2″
13 1/4″
26″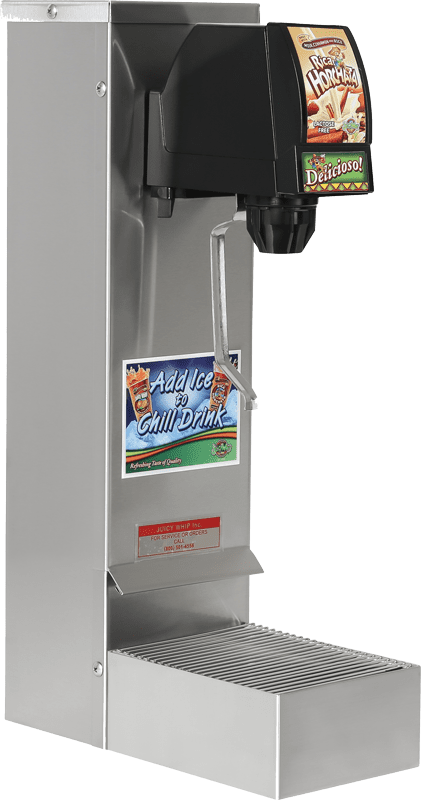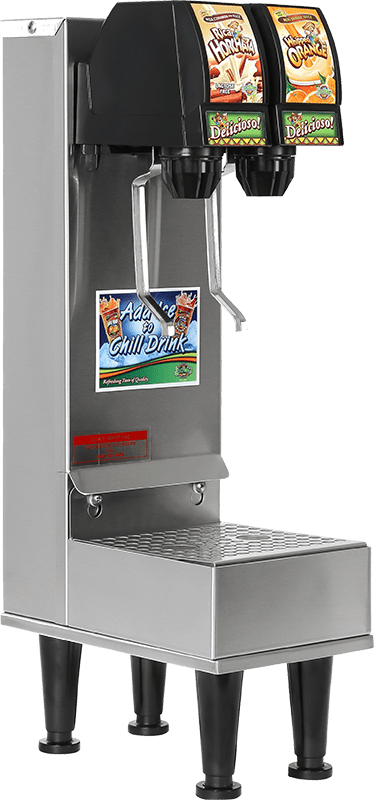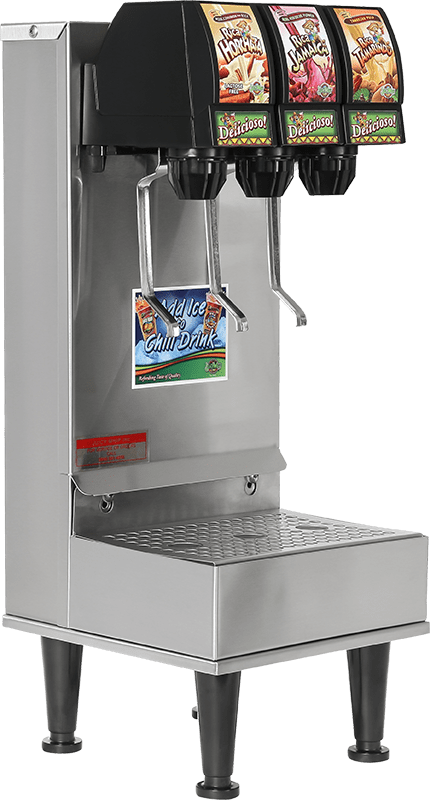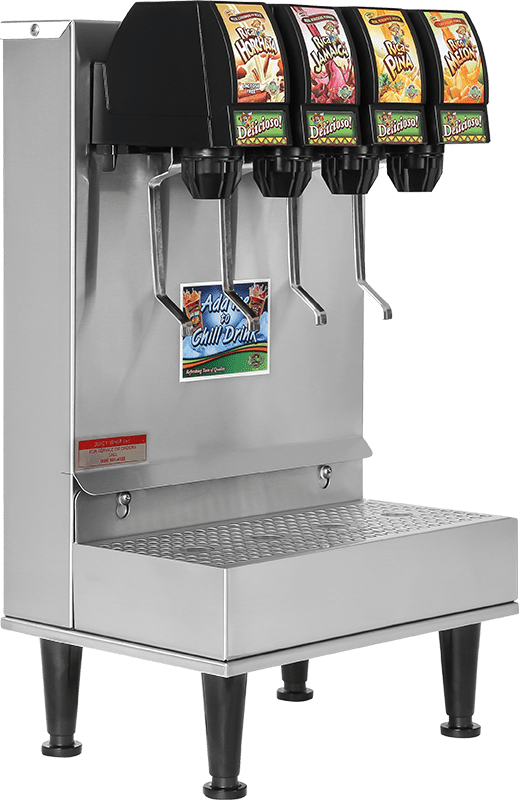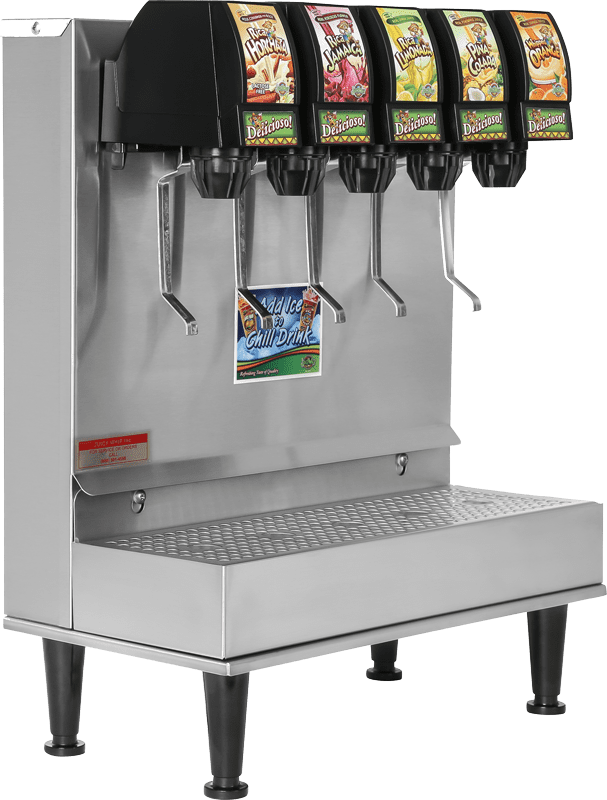 Post Mix System 3 Gallon Bag in Box
Model
Width
Depth
Height
Electrical 120V/(amps)
One Flavor
4 1/2″
13 1/4″
26″
0.25
Two Flavor
8 3/4″
13 1/4″
26″
0.5
Three Flavor
13″
13 1/4″
26″
0.75
Four Flavor
17 1/4″
13 1/4″
26″
1
Five Flavor
21 1/4″
13 1/4″
26″
1.25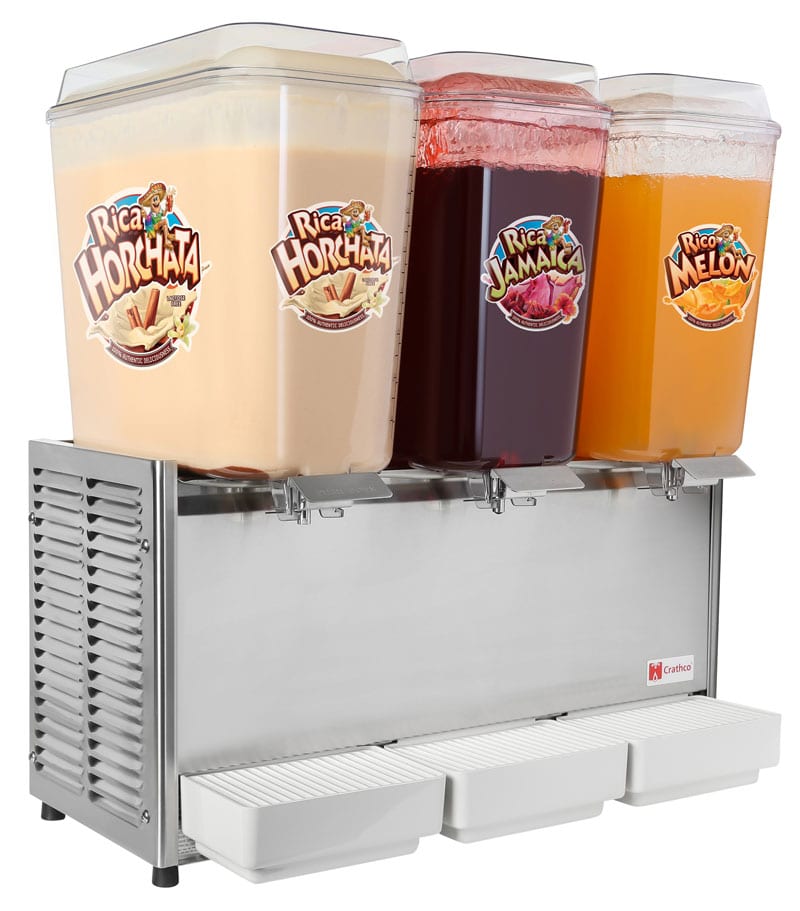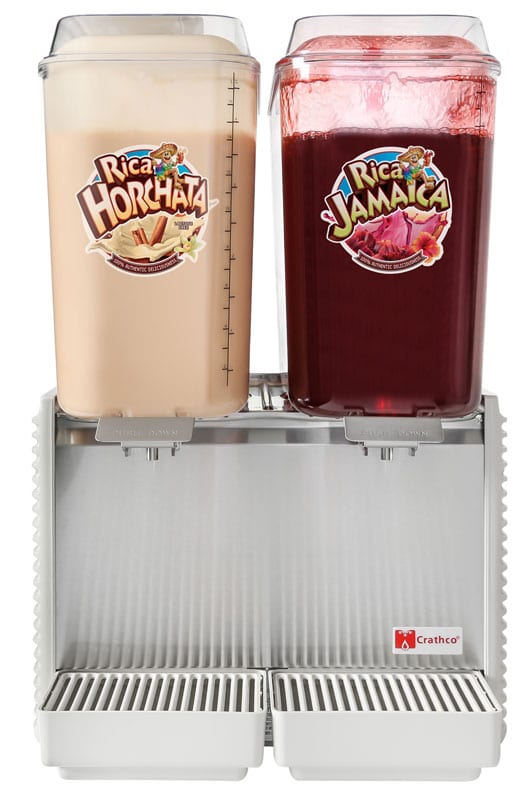 Pre Mix Bubbler – 3 Gallon Boxes (6 1/2 Gallon Bottles)
Model
Width
Depth
Height
Electrical 120V/(amps)
One Flavor
10.25″
16″
27.25″
2.8
Two Flavor
17.5″
16″
27.25″
5.5
Three Flavor
25.75″
16″
27.25″
8.5